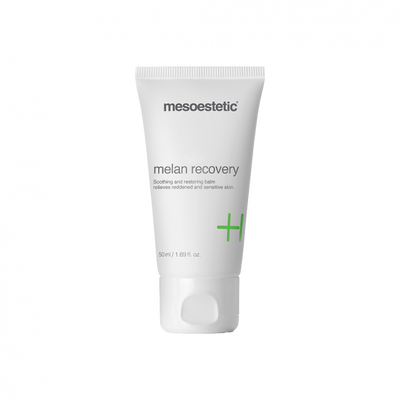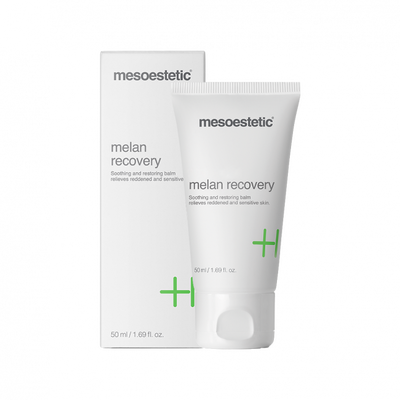 mesoestetic | melan recovery | 50 ml
Mesoestetic
$139.00
Intensive treatment to combat reactive signs of irritation and redness, providing the sensation of instant relief.
Reduces skin sensitivity and strengthens the skin's defences.
Active ingredients
Bisabolol
Rhodosorus marinus extract
Shea butter
Niacinamide
Vitamin B3
when feeling tight, morning, noon, afternoon and evening.
Apply evenly to the skin and apply generously to the whole face, massaging until completely absorbed.
About Mesoestetic
Mesoestetic has an international reputation in the field of cosmetic medicine and is recognised as one of the world's leading pharmaceutical laboratories for its depigmentation treatments (Cosmelan/Dermamelan). Mesoestetic also manufactures homecare products containing maximum concentrations of active ingredients and advanced anti-ageing treatments. All Mesoestetic products and treatments have been rigorously tested and endorsed by scientific studies to conform to the highest safety standards. Mesogenics is trusted in more than 60 countries due to its highly effective products and 30+ years of experience in the cosmetic industry.
SKU: 10000-2