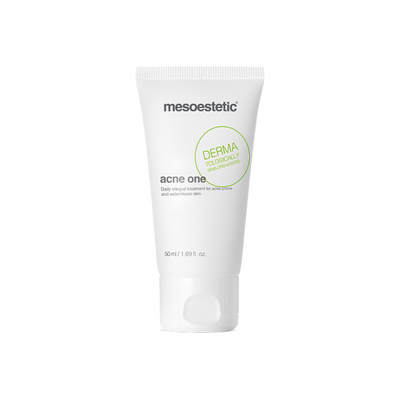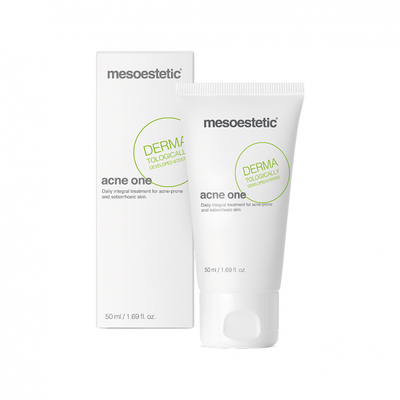 mesoestetic | acne one | 50 ml
Mesoestetic
$99.00
Cream for daily use designed for optimal control of skin types prone to acne and seborrhea. The unique association of complementary and synergistic ingredients of m.acne complex™ simultaneously stimulates exfoliation of the skin, reduces sebum production and controls bacterial proliferation.
Active ingredients
Bexaretinyl complex
m.acne complex
twice a day, morning and evening.
Apply a fine, even layer of acne one once or twice a day on cleansed skin, avoiding the eye contour and contact with mucus membranes.
About Mesoestetic
Mesoestetic has an international reputation in the field of cosmetic medicine and is recognised as one of the world's leading pharmaceutical laboratories for its depigmentation treatments (Cosmelan/Dermamelan). Mesoestetic also manufactures homecare products containing maximum concentrations of active ingredients and advanced anti-ageing treatments. All Mesoestetic products and treatments have been rigorously tested and endorsed by scientific studies to conform to the highest safety standards. Mesogenics is trusted in more than 60 countries due to its highly effective products and 30+ years of experience in the cosmetic industry.
SKU: 10000-6