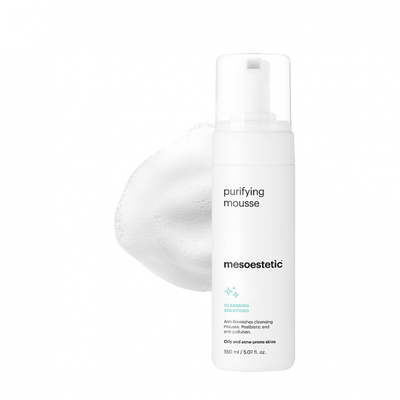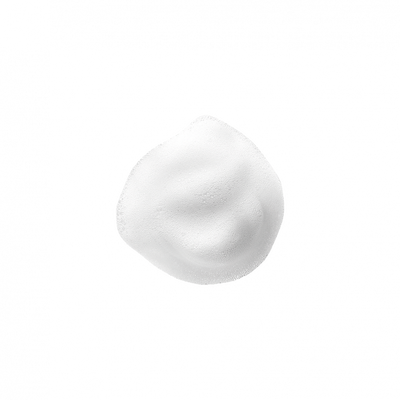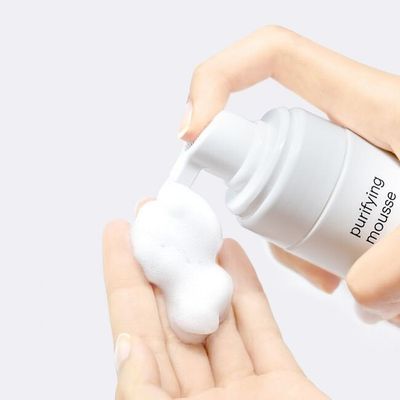 mesoestetic | purifying mousse | 150 ml
Mesoestetic
$75.00
Balancing, anti-pollution cleansing facial foam. Enhances unclogging of pores and prevents imperfections. Oily and acne-prone skin.
PURIFYING, KERATOLYTIC, REFINING:
The antiseptic action of chlorhexidine is combined with salicylic acid and lactic acid to enhance unclogging of pores, improve texture and prevent skin imperfections.
BIO-BALANCING ACTION:
A post-biotic active ingredient, Lactobacillus Ferment, obtained from fermentation of a bacterium, enhances the balance of the microbiota to strengthen and preserve the skin barrier function in optimum conditions. Each formula has a slightly acid pH that preserves balance and keeps the skin protected from unwanted pathogenic micro-organisms.
ANTI-POLLUTION ACTION:
A biotechnological active ingredient, Urban D-tox, offers a dual action on the effects of pollution on the skin: jointly removing the particulate pollutants and reducing oxidative stress known to speed up skin aging.
Active ingredients
Lactic acid
Salicylic acid
clorhexidina
Lactobacillus ferment
Urban D-tox
twice a day, morning and evening.
Apply over the damp skin and massage gently. Rinse with water.
About Mesoestetic
Mesoestetic has an international reputation in the field of cosmetic medicine and is recognised as one of the world's leading pharmaceutical laboratories for its depigmentation treatments (Cosmelan/Dermamelan). Mesoestetic also manufactures homecare products containing maximum concentrations of active ingredients and advanced anti-ageing treatments. All Mesoestetic products and treatments have been rigorously tested and endorsed by scientific studies to conform to the highest safety standards. Mesogenics is trusted in more than 60 countries due to its highly effective products and 30+ years of experience in the cosmetic industry.
SKU: 10000-7