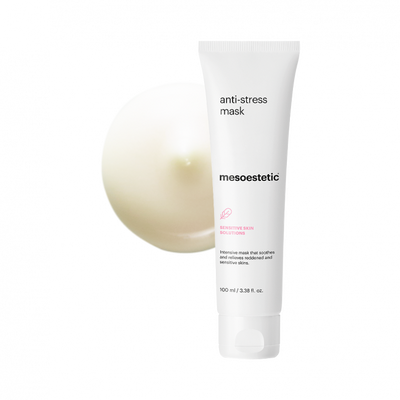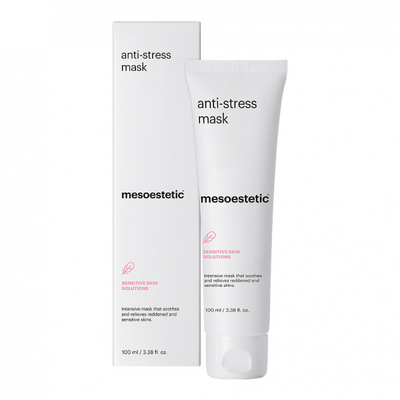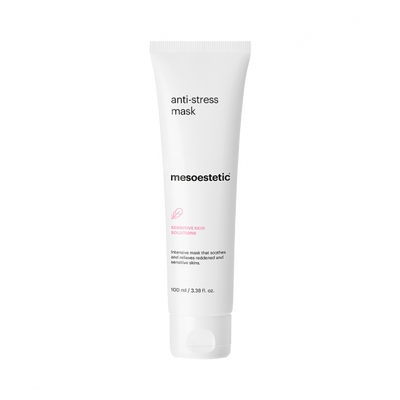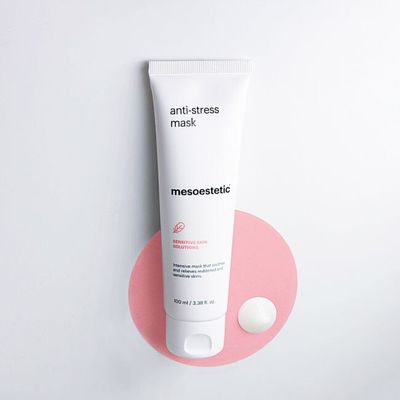 mesoestetic | anti-stress mask | 100 ml
Mesoestetic
$137.00
Intensive mask that soothes and relieves skin with redness and sensitivity.
SOOTHING, ANTI-INFLAMMATORY, ANTI-REDNESS: with Rhodosorus marinus extract and saffron flower, that act on the signs of the inflammatory condition, skin sensitivity and redness.
A soothing plant complex combining Aloe vera, chamomile and marigold, with regenerating, soothing and smoothing action.
BIOBALANCING: a post-biotic active ingredient, Lactobacillus Ferment, obtained from fermentation of a bacterium, enhances the balance of the microbiota to strengthen and preserve the skin barrier function in optimum conditions.
ANTI-POLLUTION ACTION: A biotechnological active ingredient, Urban D-tox, offers a dual action on the effects of pollution on the skin: jointly removing the particulate pollutants and reducing oxidative stress known to speed up skin aging.
Active ingredients
Aloe Vera
Rhodosorus marinus extract
Saffron flower extract
Urban D-tox
twice a week, occasional, morning and evening.
Apply a large layer of product over the previously clean, dry skin and leave on for 10-15'. Remove the remaining product with a sponge or wet wipe.
About Mesoestetic
Mesoestetic has an international reputation in the field of cosmetic medicine and is recognised as one of the world's leading pharmaceutical laboratories for its depigmentation treatments (Cosmelan/Dermamelan). Mesoestetic also manufactures homecare products containing maximum concentrations of active ingredients and advanced anti-ageing treatments. All Mesoestetic products and treatments have been rigorously tested and endorsed by scientific studies to conform to the highest safety standards. Mesogenics is trusted in more than 60 countries due to its highly effective products and 30+ years of experience in the cosmetic industry.
SKU: 10000-15