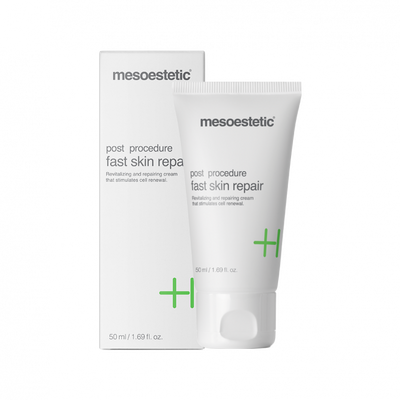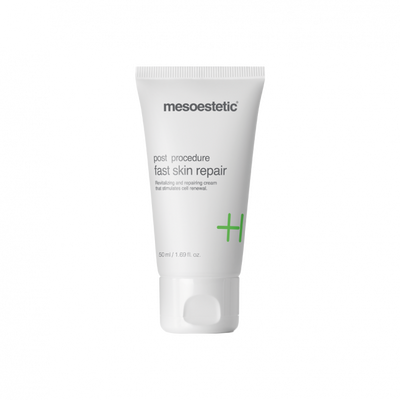 mesoestetic | post-procedure fast skin repair | 50 ml
Mesoestetic
$135.00
Face cream with anti-oedema and anti-erythema properties that boosts the recovery of tissues damaged by sun exposure or peeling treatments.
Active ingredients
Lipoic acid
Coenzyme Q10
extracto de romero
Idebenone
occasional, morning and evening.
Apply a generous amount of post‑procedure fast skin repair lightly massage while giving extra attention to the areas most affected. Allow to completely absorb. Use daily morning or night on the face, neck, decolleté or areas of skin care. Make-up may be applied immediately after application.
About Mesoestetic
Mesoestetic has an international reputation in the field of cosmetic medicine and is recognised as one of the world's leading pharmaceutical laboratories for its depigmentation treatments (Cosmelan/Dermamelan). Mesoestetic also manufactures homecare products containing maximum concentrations of active ingredients and advanced anti-ageing treatments. All Mesoestetic products and treatments have been rigorously tested and endorsed by scientific studies to conform to the highest safety standards. Mesogenics is trusted in more than 60 countries due to its highly effective products and 30+ years of experience in the cosmetic industry.
SKU: 10000-17