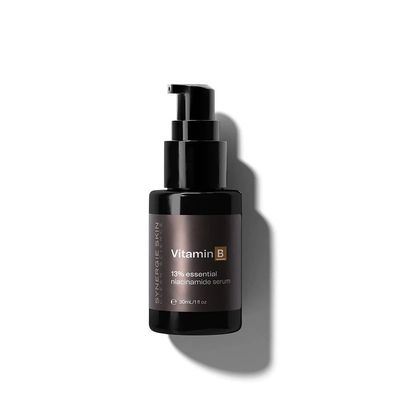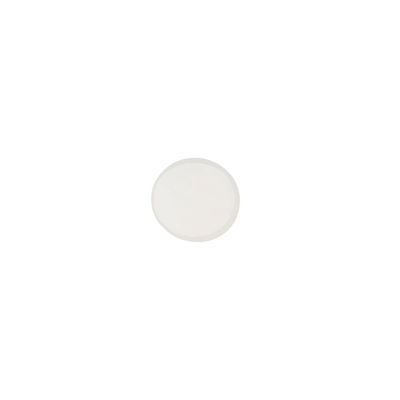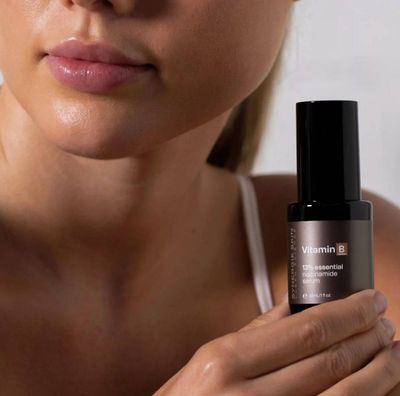 Synergie Skin | Vitamin B | 30 ml
Synergie Skin
$145.00
An essential multitasking niacinamide serum designed to regulate the skin and reduce uneven skin tone
Benefits

Award-winning formula with 13% niacinamide
Increases ceramides to promote a luminous glow
Hydrates skin and strengthens barrier function
Reduces breakouts and congestion by regulating oil flow
Stimulates collagen to reduce fine lines and wrinkles
Increases skin immunity
Description
Our award-winning serum with 13% vitamin B3 (niacinamide).
This formula strengthens barrier function and boosts water-holding skin lipids to promote a luminous glow within days. As a multitasking cosmeceutical, this is essential for all skin types as it regulates oil flow, minimises skin redness, addresses lines, and reduces uneven skin tone for youthful, dewy skin.
Synergie Skin's Vitamin B suite includes the following formulations:
• Vitamin B (Niacinamide 13%, moderate potency, no irritation profile). This product is the recommended Vitamin B serum for new users and those with sensitive skin.
• XCell B (Niacinamide 21%, high potency, low irritation profile).
• Priority B (Niacinamide 22%, high potency, low irritation profile). This product is not available online and is exclusively prescribed by Synergie Practitioners.
Niacinamide (vitamin B3)
Stimulates epidermal skin barrier lipid (ceramides) production resulting in increased hydration and decreased TEWL (Trans Epidermal Water Loss). It also stimulates barrier proteins such as keratin, involucrin and filaggrin essential for optimal barrier functioning and, because of this, decreases inflammation and increases protection from environmental damage.
Niacinamide addresses pigmentation by preventing the transfer of melanin from the melanocyte to the keratinocyte and there is continued research into the findings that niacinamide can prevent the immune system being supressed by sunlight. It can stimulate collagen production (B3 is a precursor of collagen) as well as regulate sebaceous lipid production and therefore the severity of acne lesions.
Panthenol
Also known as pro vitamin B5 can amplify the effects of B3. The t wo work in synergy to stabilise the skin barrier, soothe, heal, improve skin softness and plump the sk in to reduce the appearance of fine lines. It has also been clinically proven to exhibit anti-bacterial properties.
Full ingredient list
AQUA (PURIFIED AUSTRALIAN RAIN WATER), NIACINAMIDE, GLYCERIN, METHYLPROPANEDIOL, PANTHENOL (VITAMIN B5), CAPRYLYL/CAPRYL GLUCOSIDE, SODIUM PCA, CAPRYLYL GLYCOL, AROMA (NATURAL), ACRYLATES/C10-30 ALKYL ACRYLATE CROSSPOLYMER, SODIUM COCOYL GLUTAMATE, PHENYLPROPANOL, CITRIC ACID, GLYCERYL CAPRYLATE, POLYGLYCERYL-6 OLEATE, PELARGONIUM CAPITATUM (ROSE GERANIUM) LEAF EXTRACT, SODIUM SURFACTIN, CARAMEL (NATURAL COLOUR), SODIUM HYDROXIDE, CITRONELLOL, GERANIOL, LINALOOL
As part of our commitment to innovation, Synergie formulations are updated from time to time. Always refer to the ingredient list on the box for the most current version.
Directions
Apply one pump over face and neck.
About Synergie Skin
Synergie Skin is widely regarded by cosmetic medical practitioners and skin clinicians as a leading cosmeceutical range. Founded in 2005, and now an internationally recognised company,Synergie Skin is an innovative Australian cosmeceutical company committed to creating highly active skincare. Synergie offers both highly active cosmeceutical products and a medical only range, Synergie Practitioner, which formulas contain higher dosages of active ingredients and additional potent active ingredients. This range offers clients a step up from the Synergie Skin range and is exclusive to medically-affiliated practices.
SKU: 10000-52