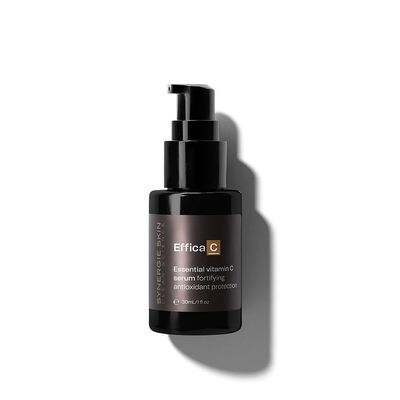 Synergie Skin | EfficaC | 30 ml
Synergie Skin
$145.00
A multi-acid vitamin C serum with 20% CMF Triacid Complex™
Benefits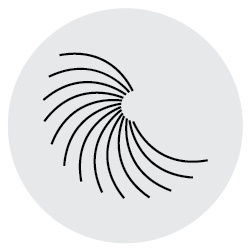 Non-acidic formula ideal for sensitive skin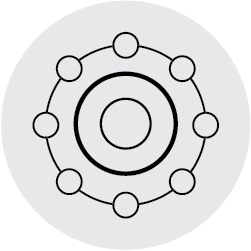 Boosted antioxidant protection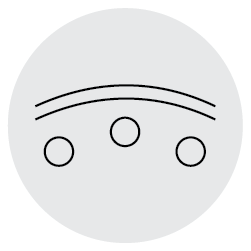 Supports collagen production and reduces fine lines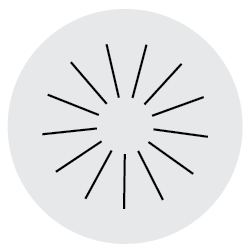 Brightens uneven skin tone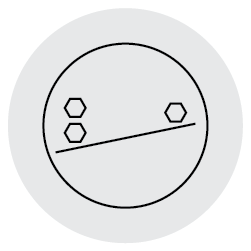 Lightweight and fast absorbing
Description
A rapidly absorbing, non-acidic vitamin C serum suitable for all skin types, including sensitive skin. The biocompatible formula provides gentle and targeted penetration for maximum results. Vitamin C and coenzyme Q10 work in tandem to deliver a potent dose of antioxidants, reduce the appearance of fine lines and wrinkles, promote even skin tone, reduce age spots, and protect against UV and environmental damage.

Synergie Skin's Vitamin C suite includes the following formulations:
• Effica C (Ascorbyl tetraisopalmitate, moderate potency, low irritation profile). This is the recommended Vitamin C product for new users and those with sensitive skin.
• Pure-C Crystals (L-ascorbic acid, high potency, low irritation profile).
• Vit-C Plus Crystals (L-ascorbic acid, high potency, low irritation profile). This product is not available online and is exclusively prescribed by Synergie Practitioners.
Key Ingredients
10% Ascorbyl Tetraisopalmitate (ATIP)
Ascorbyl tetraisopalmitate (ATIP) is one of the most stable forms of vitamin C on the market. Upon topical application, ATIP has an 84% conversion rate into free L-ascorbic acid and demonstrates superior absorption due to its lipophilic (oil-loving) nature. Ideal for sensitive skin types, ATIP can penetrate skin on an enhanced level, ensuring controlled and targeted penetration and reducing the likelihood of irritation. ATIP is a potent antioxidant and prevents cell damage from solar radiation and environmental aggressors, and has been shown to exert free radical scavenging effects within 30 minutes for up to 40 hours post application. To support youthful skin, ATIP also reduces the appearance of uneven skin tone and supports collagen production to combat fine lines and general skin ageing.
Coenzyme Q10 (CoQ10)
Coenzyme Q10 is found in every cell and tissue within the human body. It is a powerful antioxidant involved in numerous biological functions, including energy production and stabilising free radicals. Coenzyme Q10 levels decrease with age, resulting in the reduced ability to produce collagen and elastin. Topically applied, this ingredient assists in neutralising free radical damage and reversing the visible signs of ageing. In Effica C, coenzyme Q10 is what provides the formula its distinctive lemon-like colour.
Hydrolysed Tomato Skin (Lycopene)
Powerful antioxidant to combat solar radiation and pollution-based free radical damage. In addition to superior antioxidant benefits, lycopene offers protection to cells to help fight the signs of ageing and support skin health. When used in combination with other antioxidants, lycopene is able to enhance the protective benefits of other antioxidant ingredients such as vitamin C, resulting in a more effective and superior formula.
Betaine
Acts like a humectant and can also act to control and maintain water balance in the skin. It counteracts skin irritants and assists in reducing skin irritation.
About Synergie Skin
Synergie Skin is widely regarded by cosmetic medical practitioners and skin clinicians as a leading cosmeceutical range. Founded in 2005, and now an internationally recognised company,Synergie Skin is an innovative Australian cosmeceutical company committed to creating highly active skincare. Synergie offers both highly active cosmeceutical products and a medical only range, Synergie Practitioner, which formulas contain higher dosages of active ingredients and additional potent active ingredients. This range offers clients a step up from the Synergie Skin range and is exclusive to medically-affiliated practices.
SKU: 10000-54