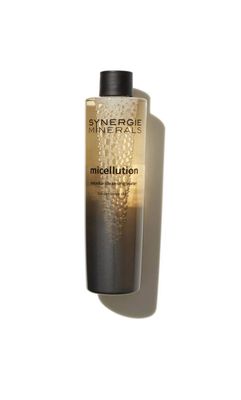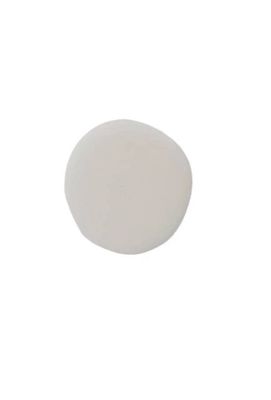 Synergie Skin | Micellution | 250 ml
Synergie Skin
$69.00
Micellar Cleansing Water for sensitive skin.
Micellution is a gentle micellar cleansing water that will effectively remove traces of makeup, oil build-up and impurities from the skin. In a few sweeps, impurities are dissolved without stripping the skin, leaving the skin purified, balanced, soothed and hydrated.
Micellution follows the Synergie 'Clean Science' philosophy, which means it is formulated without PEG, parabens, irritating surfactants such as SLS, artificial fragrance or colours. The calming solution makes it a skin-nurturing alternative to the harsh traditional face wipe. It is suitable for all skin types, including sensitive skin, and gentle enough to use on the eyes and lips.
Key Benefits
• Witch hazel
a natural astringent, reducing inflammation and sanitising the skin. Also aids with hydration and stabilises the barrier function of the skin.
• Sodium PCA
a deep hydrator acting like a 'water magnet'
• Canadian Willowherb
an anti-irritant and anti-redness ingredient for all skin types.
• Aloe Vera
a powerful anti-inflammatory which calms sensitive skin. Traditionally renowned to relieve irritation of burns, and moisturise the skin to promote wound healing.
Application
Simply apply to a cotton pad and wipe over the face and neck to remove traces of makeup and impurities. There is no need to rinse. Follow with serums and a moisturiser suited to your skin type.
Full Ingredient List
WATER (AQUA), METHYLPROPANEDIOL, HAMAMELIS VIRGINIANA (WITCH HAZEL) TWIG EXTRACT, POLYSORBATE 80, GLYCERIN, BETAINE, SODIUM PCA, DECYL GLUCOSIDE, CAPRYLYL GLYCOL, ALCOHOL (GRAIN DERIVED), PHOSPHOLIPIDS, SODIUM PHYTATE, PHENYLPROPANOL, EPILOBIUM ANGUSTIFOLIUM (CANADIAN WILLOWHERB) FLOWER/LEAF/STEM EXTRACT, ALOE BARBADENSIS (ALOE VERA) LEAF JUICE.
About Synergie Skin
Synergie Skin is widely regarded by cosmetic medical practitioners and skin clinicians as a leading cosmeceutical range. Founded in 2005, and now an internationally recognised company,Synergie Skin is an innovative Australian cosmeceutical company committed to creating highly active skincare. Synergie offers both highly active cosmeceutical products and a medical only range, Synergie Practitioner, which formulas contain higher dosages of active ingredients and additional potent active ingredients. This range offers clients a step up from the Synergie Skin range and is exclusive to medically-affiliated practices.
SKU: 10000-68