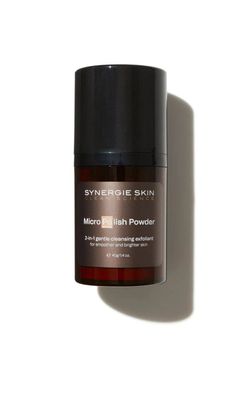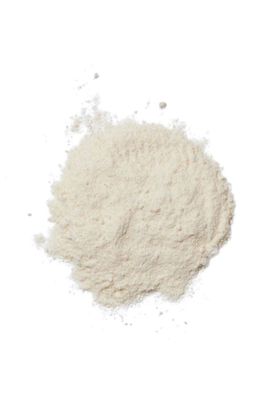 Synergie Skin | MicroPolish Powder | 40 g
Synergie Skin
$69.00
A fragrance-free exfoliating powder with rice bran granules, betaine, and antioxidants to gently micro-polish, cleanse and brighten skin.
Key Benefits
Rice Bran Powder:
Physically and enzymatically microfoliates the surface of the skin and reduces hyperpigmentation. Other benefits included antioxidant protection, anti-inflammatory, hydrating, and skin brightening (tyrosinase inhibitor).
Coenzyme Q10:
Antioxidant, anti-ageing and pivotal to the production of biological energy (ATP).
Betaine:
Controls and maintains water balance in the skin, counteracts skin irritants, reduces skin irritation.
Application
Dispense ¼ teaspoon of powder and activate with water (approximately 2:1 ratio) to form a light lather. Massage gently using light circular motions over face and neck before rinsing thoroughly.
For best results use once daily in the morning. Not recommended for acne or inflamed skin.
Full Ingredient List
ORYZA SATIVA (RICE) POWDER, SODIUM COCOYL ISETHIONATE, TAPIOCA STARCH, ALOE BARBADENSIS (ALOE VERA) LEAF JUICE , BETAINE, HYDRATED SILICA, XANTHAN GUM, COCONUT ACID, AQUA (PURIFIED AUSTRALIAN RAIN WATER), SODIUM ISETHIONATE, CALENDULA OFFICINALIS FLOWER EXTRACT, POTASSIUM SORBATE, UBIQUINONE
About Synergie Skin
Synergie Skin is widely regarded by cosmetic medical practitioners and skin clinicians as a leading cosmeceutical range. Founded in 2005, and now an internationally recognised company,Synergie Skin is an innovative Australian cosmeceutical company committed to creating highly active skincare. Synergie offers both highly active cosmeceutical products and a medical only range, Synergie Practitioner, which formulas contain higher dosages of active ingredients and additional potent active ingredients. This range offers clients a step up from the Synergie Skin range and is exclusive to medically-affiliated practices.
SKU: 10000-69