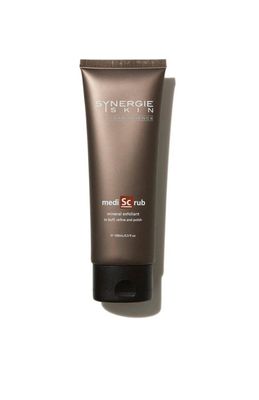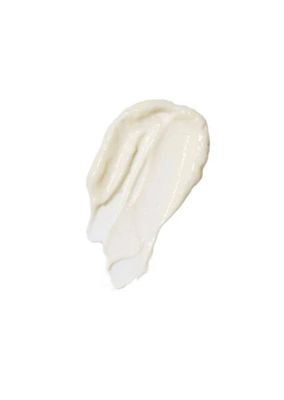 Synergie Skin | MediScrub | 100 ml
Synergie Skin
$89.00
Mineral scrub, physical facial exfoliant.
A deeply exfoliating facial scrub with Aluminium Oxide crystals (corundum) almost chemically identical to sapphire. These crystals are used in clinical microdermabrasion machines and are able to effectively remove surface dead cells, and reduce the appearance of blackheads and dull skin.
Key Benefits
Corundum
Corundum crystals are considered safe because they are non-toxic to skin and eco-friendly. Corundum is almost identical to sapphire, one of the hardest known mineral materials (second only to diamond). Sapphires are a form of aluminium oxide. This hardness makes corundum ideal for exfoliating the top layer of facial skin to remove dead cells and unblock pores.
Shea Butter
This natural healing substance has been used for centuries as a natural treatment to heal burns, sores, scars, inflammation and redness.
Niacinamide
Niacinamide boosts skin immunity and increases the production of the skin's natural ceramides in the stratum corneum. This results in a more hydrated, dewy complexion and a reduction in the appearance of fine lines. Niacinamide assists in regulating oil glands and minimising inflammation. Topical Vitamin B3 also reduces the appearance of hyperpigmentation by preventing melanin transfer from the melanocyte to the keratinocyte.
Application
Use one to three times per week on T-Zone and congested areas. Apply to damp skin and massage gently in small circular motions for approximately one minute. Thoroughly rinse with tepid water.
Full Ingredient List
WATER (AQUA), ALUMINA, NIACINAMIDE, GLYCERIN, CETEARYL ALCOHOL, METHYLPROPANEDIOL, STEARIC ACID, RICINUS COMMUNIS (CASTOR) SEED OIL, ISOAMYL LAURATE, BUTYROSPERMUM PARKII (SHEA) BUTTER, BETAINE, MACADAMIA INTEGRIFOLIA SEED OIL, HELIANTHUS ANNUUS (SUNFLOWER) SEED OIL, CARTHAMUS TINCTORIUS (SAFFLOWER) SEED OIL, TOCOPHEROL (VITAMIN E), PALMITIC ACID, CAPRYLYL GLYCOL, CETEARETH 20, SODIUM HYDROXIDE, PELARGONIUM CAPITATUM (ROSE GERANIUM) LEAF EXTRACT, GLYCINE SOJA (SOYBEAN) OIL, CARBOMER, MYRISTIC ACID, PHENYLPROPANOL, LAURIC ACID, CITRONELLOL, GERANIOL, LINALOOL.
About Synergie Skin
Synergie Skin is widely regarded by cosmetic medical practitioners and skin clinicians as a leading cosmeceutical range. Founded in 2005, and now an internationally recognised company,Synergie Skin is an innovative Australian cosmeceutical company committed to creating highly active skincare. Synergie offers both highly active cosmeceutical products and a medical only range, Synergie Practitioner, which formulas contain higher dosages of active ingredients and additional potent active ingredients. This range offers clients a step up from the Synergie Skin range and is exclusive to medically-affiliated practices.
SKU: 10000-71