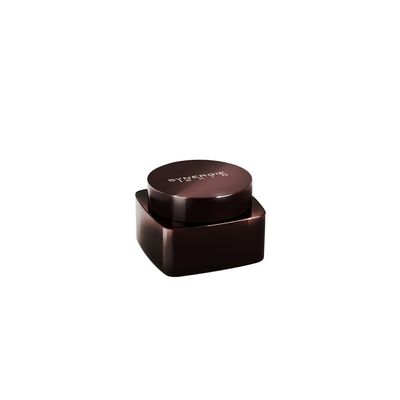 Synergie Skin | Vit-C Plus Crystals | 4.5 g
Synergie Skin
$62.00
This product is exclusive to medically affiliated practices. Available in clinic only after skin consultation.
Pure L-ascorbic acid (antioxidant & brightening) with essential antioxidant crystals.
Vit-C Plus crystals contain the highest pharmaceutical grade of pure Vitamin C (L-ascorbic acid crystals) combined with the innovative skin lightening agent, kojic acid.
L-ascorbic acid is unstable as a water-based serum or cream and will have a short period of effectiveness. But when using the pure L-ascorbic acid crystals in a powder form, the Vitamin C is activated only when a liquid component is added, this way the ingredient is always active for maximum activity on the target cells.

Key Benefits
Benefits of pure L-ascorbic acid include:
• Promotes collagen production
• Enhances tissue repair
• Antioxidant protects the skin from harmful UV damage
• Potent anti-inflammatory
• Possesses a skin lightening effect by suppressing excess melanin production
Benefits of kojic acid:
• Reduces the appearance of sun damage and pigmentation
• Powerful antioxidant
• Antimicrobial agent
• Powerful skin lightener

Application
Use in the morning. Tap a small amount of Pure C into the palm and dissolve at a ratio of 1:4 parts crystals to serum over the face and neck. Mix with:
• HydroGel for oily skin
• SuperSerum for ageing skin and fine lines
• Exfol-X to combat congestion and sun damage
• VaNish for hyperpigmentation
Do not combine with Vitamin A or Vitamin B serums. Follow with UberZinc or Synergie Minerals foundation for broad spectrum UV protection.

Full Ingredient List
ASCORBIC ACID, KOJIC ACID.
About Synergie Skin
Synergie Skin is widely regarded by cosmetic medical practitioners and skin clinicians as a leading cosmeceutical range. Founded in 2005, and now an internationally recognised company,Synergie Skin is an innovative Australian cosmeceutical company committed to creating highly active skincare. Synergie offers both highly active cosmeceutical products and a medical only range, Synergie Practitioner, which formulas contain higher dosages of active ingredients and additional potent active ingredients. This range offers clients a step up from the Synergie Skin range and is exclusive to medically-affiliated practices.
SKU: 10000-74