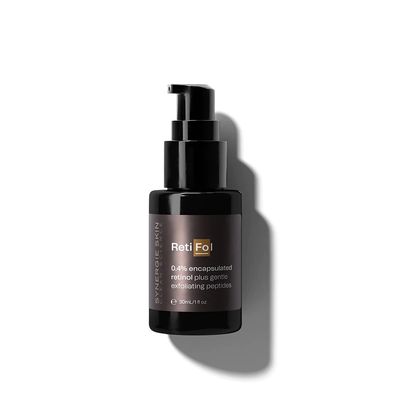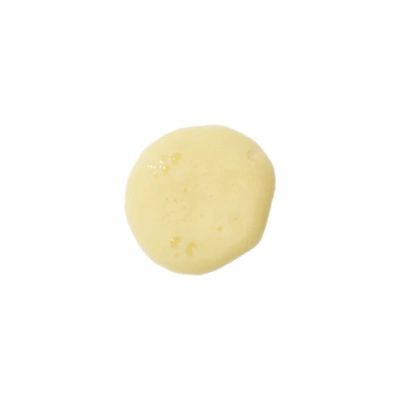 Synergie Skin RetiFol
Synergie Skin
$165.00
Benefits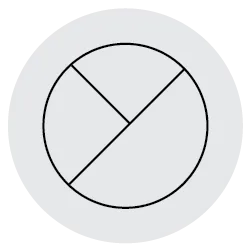 Encapsulated retinol combined with gentle, acid free exfoliating peptide technology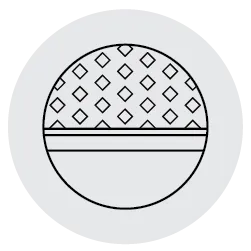 Refines skin texture with synergistic acid-free exfoliation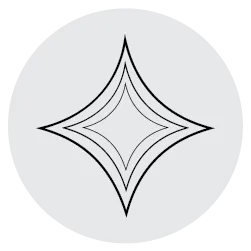 Increases the rate of cell renewal for a more youthful glow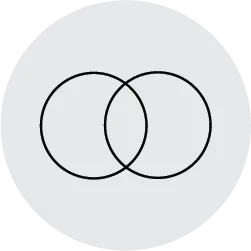 Reduces the appearance of uneven skin tone and sun damage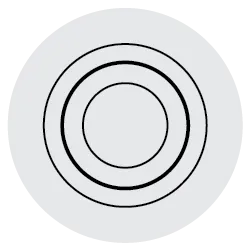 Reduces breakouts and congestion by reducing excess oil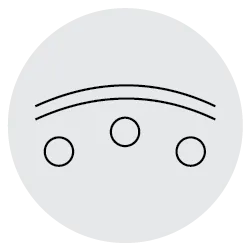 Stimulates collagen to minimise fine lines and wrinkles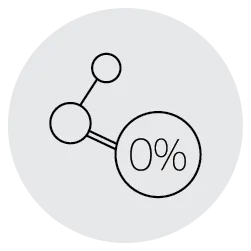 BHT and BHA free
Description
A step up from your entry-level vitamin A serum (Ultimate A), this powerful serum combines stable, controlled-release retinol and acid-free resurfacing peptide technology to amplify the skin's rejuvenating effects without adding acids.
Delivering a potent dose of 0.4% encapsulated retinol, this formulation reduces the appearance of fine lines, minimises excess oil, balances uneven skin tone, and gently exfoliates to optimise skin cell turnover for clearer, smoother, and more youthful skin.
Synergie Skin's Vitamin A suite also includes the following formulations:
• Ultimate A (Stabilised Retinol, moderate potency, low Irritation profile). This is the recommended Vitamin A serum for new users and those with sensitive skin.
• RetiFol (Encapsulated Retinol, moderate potency, low Irritation profile). All skin types except sensitive. First-time Vitamin A clients should start with Ultimate A before advancing to RetiFol after 3-6 months, monitoring tolerance.
• Acceler-A (Hydroxy-pinacolone retinoate, high potency, moderate irritation profile).
• A+ Hydroxy-pinacolone retinoate, high potency, high potency, moderate irritation profile). This product is not available online and is exclusively prescribed by Synergie Practitioners.
Directions
Apply one pump over the face and neck in the evening.
Always apply RetiFol sparingly and gradually build up use whilst monitoring tolerance.
How to gradually phase in a new vitamin A serum:First-time Vitamin A users should start by using Ultimate A or RetiFol, then advance to Acceler-A after 3-6 months, monitoring tolerance. Those with sensitive skin may wish to remain on Ultimate A as the vitamin A product of choice.Weeks 1 and 2: Apply new retinoid serum every 3rd night, alternating with less potent retinoid serum (if applicable)Weeks 3 and 4: Apply new retinoid serum every 2nd night, alternating with less potent retinoid serum (if applicable)From Week 5: Apply new retinoid serum every night
*Not suitable for individuals who are pregnant or lactating.
Recommended for

• Robust skin
• Fine lines and wrinkles
• Hyperpigmentation
• Redness
• Sun-damaged skin
• Acne and breakouts
Good to know

• Vegan
• Nut free
• Free from essential oils
• Free from soy
• Alcohol-free
• Australian made
• pH 6.0 - 7.0
Key ingredients

RetiFol 0.4% retinol – 'Release on Demand' technology:The new technology involved in formulating Retifol serum uses a cellulose-based polymer (BHT and BHA free) to safely encapsulate and protect the active retinol.The Retifol 0.4% retinol formula uses encapsulation 'Release on Demand' technology. This keeps the retinol molecules active and protected for maximum shelf life and stability. The active retinol easily releases from the protective cellulose capsule upon the natural massaging skin application process whereby outer microcapsules break down and disintegrate on the skin surface to release the active retinol payload for controlled and continuous delivery to the target cells.
Gentle Peptide Resurfacing Complex:Synergie Skin has added a gentle peptide resurfacing complex derived from yeast and soy. This complex gently breaks the protein bonds between the skin's surface cells to accelerate the cell shedding process and amplify the beneficial effects of the retinol.
Dimethyl Isosorbide (DMI):A stability and penetration enhancer used to enable more retinol to be delivered gently to target cells. A sustainable ingredient derived from starch, DMI acts as a carrier and enhances targeted delivery and dwell time of active ingredients to the epidermal and dermal cells. This ingredient serves to amplify the cellular benefits of the active ingredients.
Oat Beta Glucan:A powerful botanically derived ingredient recommended for reducing fine lines, promoting wound healing, reducing scarring and enhancing the penetration of active ingredients.
BetaineActs as a humectant and an osmoregulatory to control and maintain water balance in the skin. It also counteracts skin irritants and assists in reducing inflammation.
A note from Terri

"I believe that this form of encapsulated retinol, which is also BHT and BHA free, is the ideal way of including active, stable retinol into your essential evening routine.
There is no need to use higher doses of retinol which may not be well tolerated or effective. Incorporating this unique form of 0.4% encapsulated retinol delivers higher potency, targeted yet gentle delivery and enhanced stability compared to free 'raw' retinol. This new formula also offers cutting edge 'release on demand' technology. The precious retinol molecule is released from its protective capsule into the skin upon gentle massaging application. You can actually feel the particles release!
I understand there are products that combine hydroxy acids and retinol to enhance resurfacing of the skin, however, I like to keep hydroxy acids and retinol separate. The retinol molecule is not effective in an acidic formulation so my solution is incorporating an acid-free peptide resurfacing complex that optimises the skin resurfacing activity without potential irritation or reducing the performance of retinol. This formula truly is a retinol win-win for your skin!"
Full ingredient list

AQUA (PURIFIED AUSTRALIAN RAIN WATER), DIMETHYL ISOSORBIDE, GLYCERIN, CELLULOSE ACETATE BUTYRATE, METHYLPROPANEDIOL, AVENA SATIVA (OAT) KERNEL MEAL, BETAINE, HYDROLYZED TOMATO SKIN, PANTHENOL (VITAMIN B5), POLYGLYCERYL-6 CAPRYLATE, POLYGLYCERYL-4 CAPRATE, CAPRYLYL GLYCOL, SACCHAROMYCES FERMENT FILTRATE, SODIUM LACTATE, TRICAPRYLIN, SODIUM PCA, RETINOL, AROMA (NATURAL), SPHINGOMONAS FERMENT EXTRACT, PENTAERYTHRITYL TETRA-DI-T BUTYL HYDROXYHYDROCINNAMATE, PHENYLPROPANOL, 1,2-HEXANEDIOL, SILICA SILYLATE, HYDROXYACETOPHENONE, SILICA, CITRIC ACID, MAGNESIUM STEARATE, SODIUM BENZOATE, POTASSIUM SORBATE, SODIUM HYDROXIDE
As part of our commitment to innovation, Synergie formulations are updated from time to time. Always refer to the ingredient list on the box for the most current version.
SKU: 10000-113