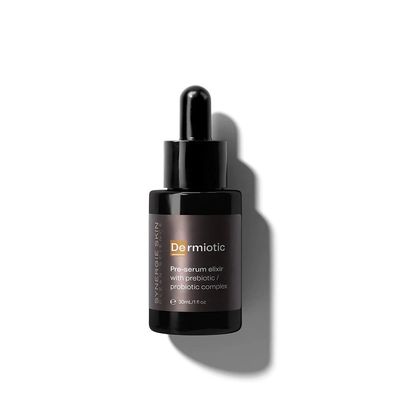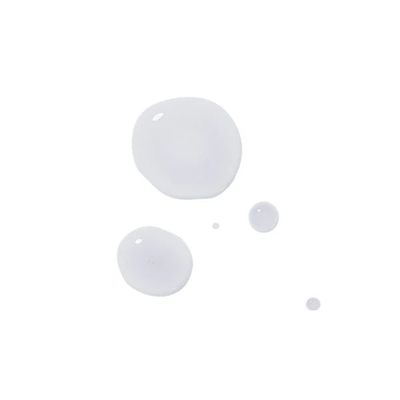 Synergie Skin Dermiotic
Synergie Skin
$85.00
DESCRIPTION
A daily elixir fortified with prebiotics and probiotics to balance the surface microbiome of the skin. A few drops target the appearance of skin stress, redness and irritation, leaving your skin feeling balanced, soothed and refreshed.
Pre-serum elixir with prebiotic and probiotic complex.
For all skin types and conditions.
BENEFITS
- Balances and restores skin microbiome
- Rich in prebiotic and probiotic skin nutrients
- Calming water-like essence
- Alcohol-free formula making it an excellent alternative to traditional
KEY INGREDIENTS

Prebiotic-alpha-glucan oligosaccharide - Provides a nutrient source for the good bacteria while inhibiting the growth of harmful bacteria. Helps to reduce harmful acne bacteria. Improves skin barrier strength and amplifies positive probiotic effects.

Probiotic Complex (Bifida Ferment Lysate, Lactose, Milk Nutrient Complex) - Provides the optimal environment for skin balance and cell processes, reduces stress in the skin, protects from environmental damage and improves skin immunity. Addresses irritation and redness, and reduces dermal damage to collagen and elastin.
Full ingredient list
AQUA (PURIFIED AUSTRALIAN RAIN WATER), NIACINAMIDE, GLYCERIN, INULIN, BETAINE, METHYLPROPANEDIOL, HYDROLYZED TOMATO SKIN, SODIUM PCA, ALOE BARBADENSIS (ALOE VERA) LEAF JUICE, ALPHA-GLUCAN OLIGOSACCHARIDE, CAPRYLYL GLYCOL, LACTOSE, MILK PROTEIN, BIFIDA FERMENT LYSATE, SODIUM HYALURONATE, PHENYLPROPANOL, PHENETHYL ALCOHOL, CITRIC ACID, SODIUM BENZOATE, POTASSIUM SORBATE.
SKU: 10000-115