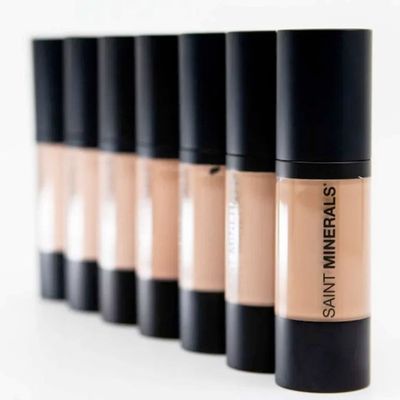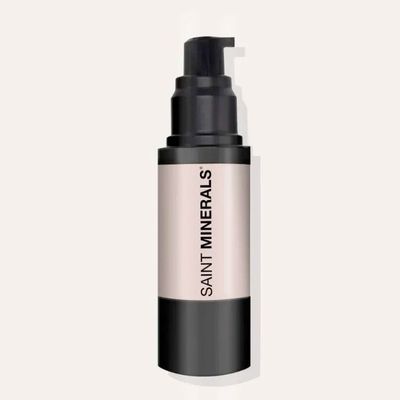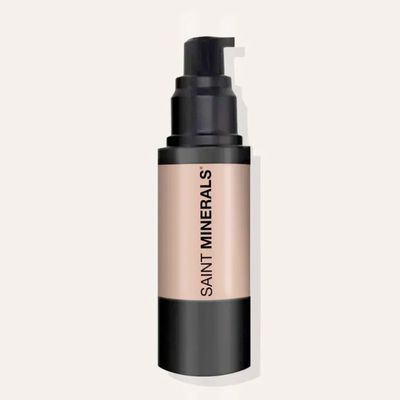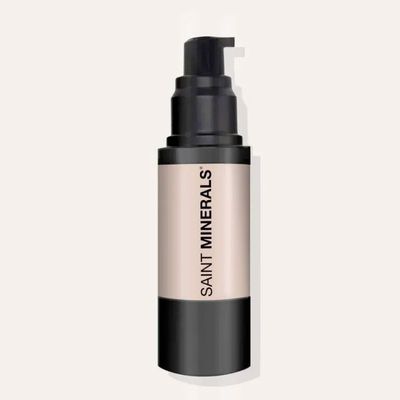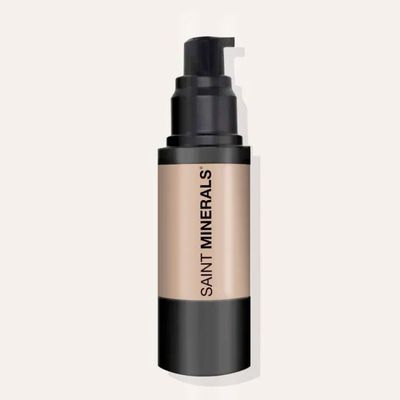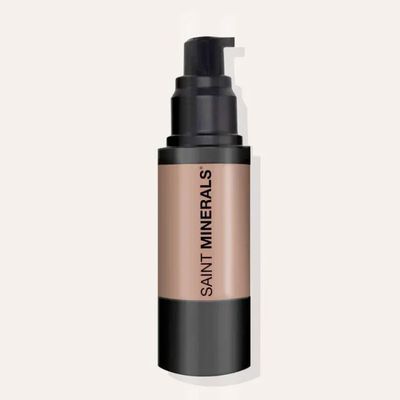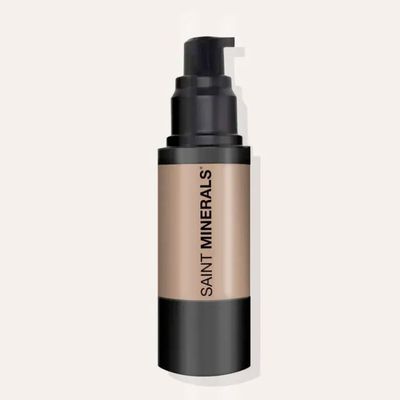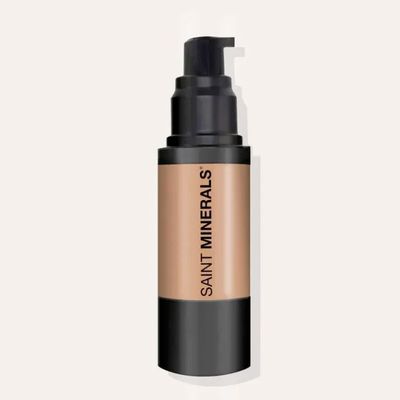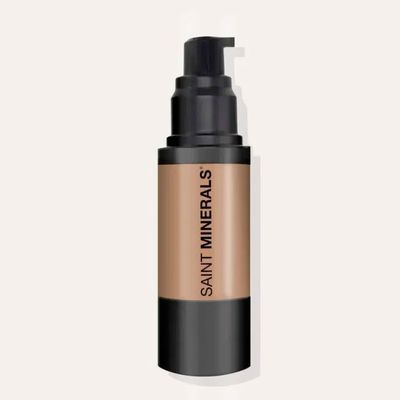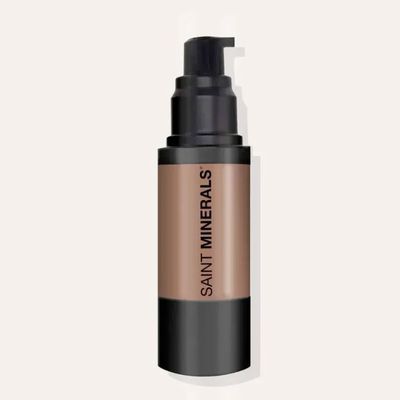 Saint Minerals BB Cream
Saint Minerals
$89.00
This product option is unavailable. View other options.
A lightweight mineral-based BB cream that helps rehydrate and moisturise your skin, with a light to medium coverage.
Offering UVA+B protection, as well as being packed full of soothing antioxidants botanicals + essential oils, the Saint Minerals® BB Cream is free from fillers, chemical preservatives and is vegan-friendly.
30g
Skin Types: All.
Introducing our mineral-based BB Cream, a revolutionary beauty product that combines the benefits of a lightweight foundation with the skincare benefits of minerals.
Our BB Cream is formulated with a carefully selected blend of mineral ingredients that work harmoniously to provide flawless coverage while nourishing and protecting your skin. The mineral-based formula ensures a natural and healthy-looking complexion, without the heaviness often associated with traditional foundations.
This multitasking BB Cream is designed to address various skincare needs. It helps to even out skin tone, minimise the appearance of imperfections, and blur the look of fine lines and wrinkles. The formula also offers UVA+B protection, shielding your skin from harmful UV rays and preventing premature ageing caused by sun damage.
It is suitable for all skin types, including sensitive skin, as it is free from harsh chemicals, parabens, and synthetic fragrances.
Shade 00 – Suitable for those with extremely light, ivory skin. This skin type generally burns easily, may have freckles + capillaries + fair with warm undertones.
Shade 01 – Fair, ivory skin with cool undertones. Easily burns.
Shade 02 – Fair skin with a slightly neutral undertone.
Shade 03 – #1 seller, medium skin tones with neutral undertones.
Shade 04 – Medium/tan skin with cool undertones. This skin type generally tans from the sun.
Shade 05 – Skin tones with a cool base. This skin type tans easily from the sun.
Shade 06 – Suitable for dark warm skin tones.
Shade 07 – Suitable for deeper skin tones, with a neutral undertone.
Shade 08 – Suitable for deep skin tones, with a cool undertone.
** Each shade number within the Saint Minerals foundation collection is uniquely distinct, except for an exciting revelation: the shade numbers for loose + liquid variants perfectly align, just as the shade numbers for Cream Compact + Pressed Compact harmoniously match.
INSTRUCTIONS
To achieve the best results when applying our Saint Minerals® BB cream, follow these simple instructions:
Cleanse and moisturise: Start with a freshly cleansed face. Follow up with your regular moisturiser to ensure your skin is hydrated and ready for makeup application.
Dispense the product: Squeeze a small amount of the mineral-based BB cream onto the back of your hand or onto a clean buffer brush. A little goes a long way, so start with a small amount and add more if needed.
Dot and distribute: Using clean fingertips or buffer brush, dot the BB cream onto your forehead, cheeks, nose, and chin. This helps to distribute the product evenly across your face.
Blend it in: Gently blend the BB cream into your skin using upward and outward motions. Start from the centre of your face and work your way outwards to ensure even coverage.
Focus on problem areas: If you have specific areas that require more coverage, such as blemishes or redness, dab a small amount of our mineral-based BB cream onto those areas and blend it in gently.
Set if desired: If you prefer a more matte finish or want to prolong the wear of your BB cream, lightly dust with a mineral veil over your face using our domed powder brush. This step can also help to control shine throughout the day.
Optional: Complete your makeup look by adding any additional products such as concealer, blush, bronzer, depending on your personal preferences.
INGREDIENTS
Aqua, Cyclomethicone, Glycerin, Titanium Dioxide, C12:15 Alkyl Benzoate, Cetyl PEG/PPG:10/1 Dimethicone, Methylpolysiloxane, Magnesium sulphate Heptahydrate, Isopropyl Myristate, Methylchloroisothiaxolinone, Methylisothiaxolinone, Magnesium Stearate, Iron Oxides, Pomegranate Seed Extract, Sea Buckthorn Berry Extract, Kiwi Seed Extract, Cucumber Extract + Fragrance. Essential Oils of: Blood Orange, Grapefruit White, Lime + Lemon.
SKU: 10000-13-1-1