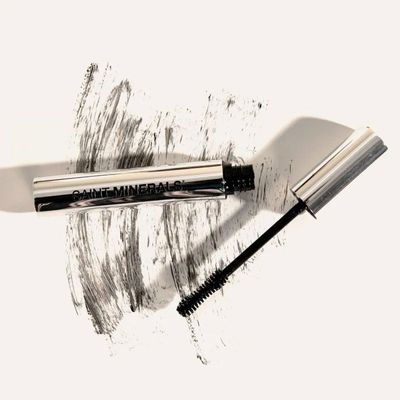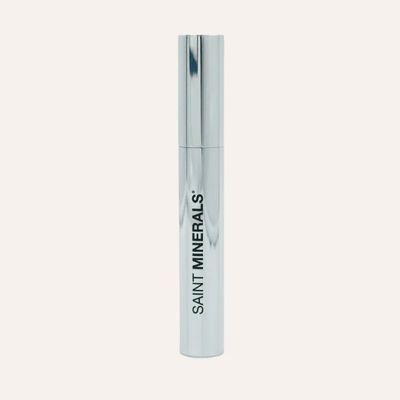 Saint Minerals Lengthening Mascara
Saint Minerals
$49.00
Out of stock
Experience the Saint Minerals® Lengthening Mascara, a game-changer for your lashes. Infused with collagen, this unique formulation effortlessly lengthens + defines each lash with just one coat. The bristle brush ensures maximum impact without clumping, creating beautifully enhanced lashes. With its rich black pigment, this mascara offers long-lasting + smudge-proof wear, giving you high-performance results that last all day.
Available in classic Black shade, this mascara is a must-have for achieving captivating lashes with ease
Indulge in the remarkable performance of the Saint Minerals® Lengthening Mascara, a true game-changer in the world of lashes. This mascara features a unique and collagen-infused formulation that works wonders in lengthening + defining each lash with just a single coat.
With the Saint Minerals® Lengthening Mascara, achieving stunning, eye-catching lashes has never been easier. The specially designed bristle brush glides effortlessly through your lashes, coating each one evenly from root to tip. This precise application ensures maximum lash impact without any clumping, allowing your lashes to appear longer, more defined, + beautifully separated.
The collagen-infused formula of this mascara contributes to its exceptional performance. Collagen helps to fortify + condition your lashes, promoting their health + strength. As a result, you can enjoy the benefits of longer + fuller-looking lashes while enhancing their natural beauty.
The Saint Minerals® Lengthening Mascara doesn't just deliver on length and definition—it also excels in longevity. Its rich black pigment provides an intense + bold colour payoff that lasts all day without smudging or flaking. Whether you're facing a busy day at work or attending a special event, you can trust that your lashes will maintain their high-performance wear, keeping you looking glamorous from morning till night.
With its sleek and elegant packaging, the Saint Minerals® Lengthening Mascara is a luxurious addition to your beauty collection. Its slim design is perfect for on-the-go touch-ups, allowing you to achieve luscious lashes anytime, anywhere.
Choose the classic Black shade to effortlessly enhance your lashes with a rich + deep black pigment. This universally flattering colour complements all eye colours + skin tones, ensuring a striking + captivating look.
Elevate your lash game with the Saint Minerals® Lengthening Mascara + experience the transformative power of beautifully defined lashes. Embrace the benefits of its collagen-infused formula, delivering length, definition, and a dramatic impact. Say goodbye to clumping + smudging as you enjoy all-day wear with this high-performance mascara. Let your eyes steal the show with every blink, leaving a lasting impression that speaks volumes.
INSTRUCTIONS
Step-by-step instructions for using the Saint Minerals® Lengthening Mascara:
1. Prepare your lashes: Start with clean + dry lashes. Ensure that there is no residual mascara or oils on your lashes for optimal mascara application.
2. Open the mascara tube: Twist open the cap of the Saint Minerals® Lengthening Mascara tube. Gently pull out the mascara wand, making sure to scrape off any excess product on the rim of the tube.
3. Position the brush: Hold the mascara wand horizontally + position it at the base of your upper lashes, close to the roots. For lower lashes, hold the wand vertically + lightly touch the brush to the lashes.
4. Apply the mascara: With a steady hand, wiggle the brush back + forth at the base of your lashes to deposit product and create volume. Slowly comb the brush through your lashes in an upward motion, working your way from the roots to the tips. Ensure that each lash is evenly coated with the mascara.
5. Build up the length and volume: If desired, apply additional coats of mascara to build up the length + volume of your lashes. Work quickly while the mascara is still wet to avoid clumping. Remember to focus on the outer corners of your lashes for a more dramatic look.
6. Separate and define: Use a lash comb or a clean mascara wand to separate + define your lashes further. This helps to remove any clumps + create a more fluttery + natural appearance.
7. Repeat for lower lashes: If applying mascara to your lower lashes, repeat steps 3 to 6 using the vertical position of the wand for precise application.
8. Check for symmetry: Step back + check for symmetry between both eyes. Make any necessary adjustments to ensure that your lashes look even + balanced.
9. Allow the mascara to dry: Allow the mascara to dry completely before blinking or applying any other eye makeup. This helps to prevent smudging or transfer.
INGREDIENTS
Aqua, Synthetic Cera Alba, Collagen, Carnuaba, Iron Oxide Black CI 77499, Acrylate Copolymer, Nylon 12, Stearic Acid + Propylene Glycol
SKU: 10000-26-3-2