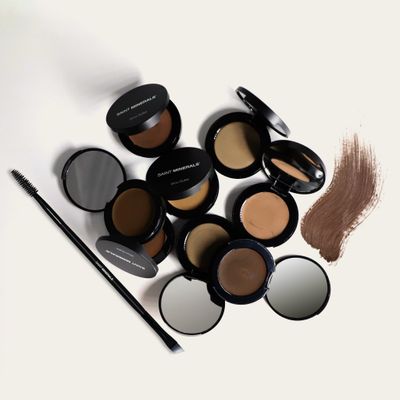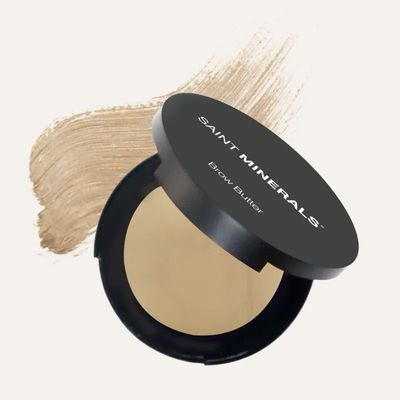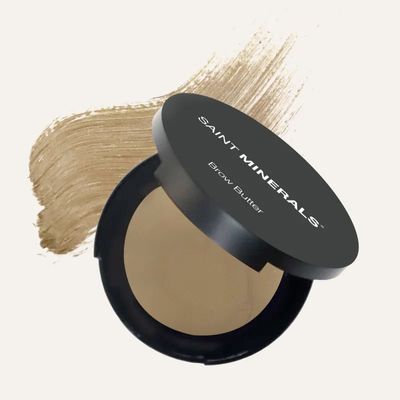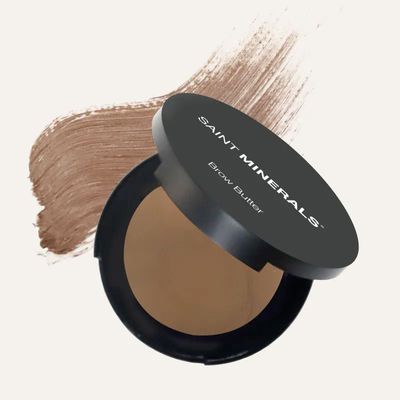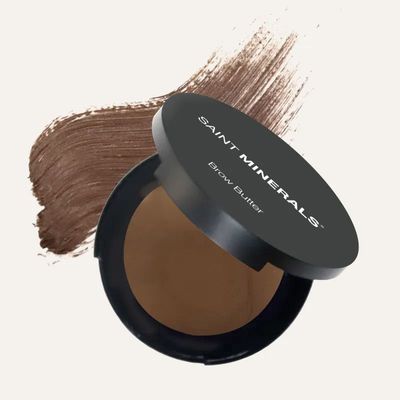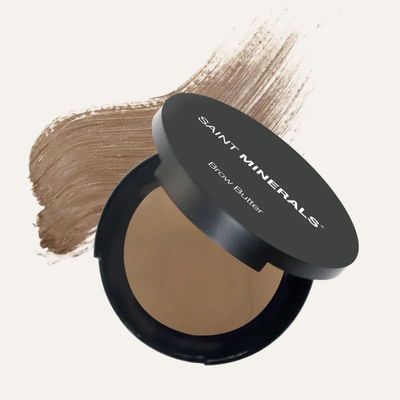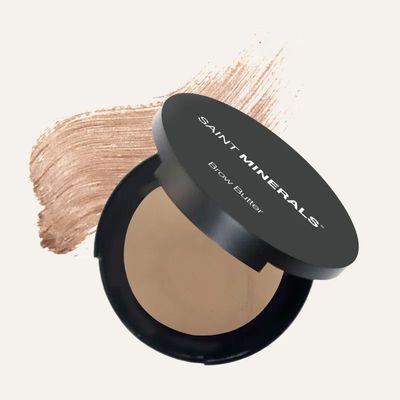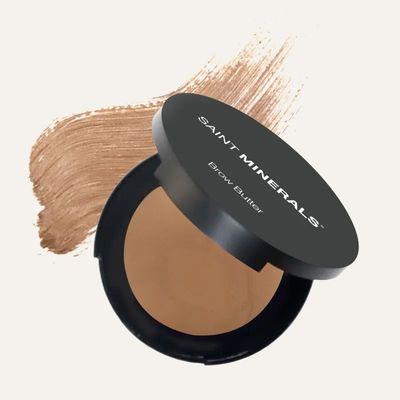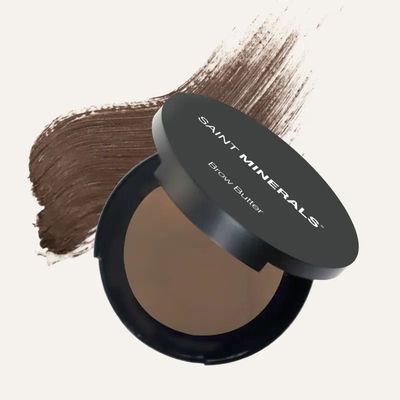 Saint Minerals Brow Butters
Saint Minerals
$39.00
Introducing Saint Minerals® Brow Butters, the perfect solution for shaping, defining, + adding voluminosity to your brows.
Our Saint Minerals® Brow Butters feature a 100% natural formula with highly-pigmented colours. Their super smooth + creamy consistency allows for effortless application, while their water-resistant properties ensure long-lasting wear. Achieve beautifully sculpted brows with ease and confidence using our Brow Butters.
Size: 3.5g
Discover the transformative power of Saint Minerals® Brow Butters. Designed to create shape, definition, + voluminosity, our Brow Butters offer a 100% natural solution for achieving your dream brows.
With their highly-pigmented formula, these Saint Minerals® Brow Butters deliver intense colour payoff, allowing you to effortlessly fill in + sculpt your brows with precision. The super smooth + creamy consistency glides on smoothly, ensuring a seamless application every time. Whether you desire a natural + subtle look or bold + defined brows, our Saint Minerals® Brow Butters can help you achieve the desired effect.
One of the standout features of our Saint Minerals® Brow Butters is their water-resistant properties. Once applied, they stay put throughout the day, resisting smudging, fading, or smearing. This makes them perfect for all-day wear, ensuring your brows remain on point from morning to night.
Our Saint Minerals® Brow Butters come in a range of shades to suit various hair colours + skin tones. Whether you have light, medium, or dark brows, you can find the perfect match that complements your natural features + enhances your overall look.
Not only do our Brow Butters help you achieve the desired brow shape + definition, but they also nourish + condition your brows. Enriched with beneficial ingredients, they contribute to the health + vitality of your brows, ensuring they look + feel their best.
Experience the confidence and transformative power of Saint Minerals® Brow Butters. Unleash your creativity + elevate your brow game with this must-have beauty essential. Whether you're aiming for a natural everyday look or a bold statement, our Brow Butters are here to enhance your brows + elevate your overall beauty routine.
INSTRUCTIONS
Step-by-step instructions for using Saint Minerals® Brow Butters:
1. Prepare Your Brows:
Ensure your brows are clean + free of any makeup or oils.
If necessary, groom your brows by trimming any long hairs + shaping them.
Choose the Right Shade:
Select the Saint Minerals® Brow Butter shade that best matches your natural brow colour or desired look.
If in doubt, it's generally recommended to choose a shade that is one to two shades lighter than your hair colour for a more natural effect.
3. Apply the Brow Butter:
Using the angled brush on the end of our Dual-End Brow Brush, gently dip it into the Brow Butter.
Start at the inner edge of your brow + carefully outline the shape you desire, following the natural curve of your brows.
Fill in the sparse areas by applying short, feathery strokes in the direction of hair growth. This technique will mimic the appearance of natural brow hairs.
4. Blend + Define:
After applying the Saint Minerals® Brow Butter, use a spoolie brush or a clean mascara wand to comb through your brows.
This will help distribute the product evenly + blend it seamlessly for a natural-looking result.
If you prefer a more defined look, use the angled brush to further shape + refine the edges of your brows.
INGREDIENTS
Riccinus Communis Seed Oil, Synthetic Cera Alba Wax, Simmondsia Chinensis (Jojoba) Seed Oil, Caprylic/Capric Triglyceride, Butyrospermum Parkii (Shea) Butter, Cera Carnuaba (Copernicia Cerifera Wax) + Tocopherol Acetate. [+/: (May Contain): Titanium Dioxide (CI 77891), Iron Oxides (CI 77491, CI 77492, CI 77499)].
SKU: 10000-88